Mercedes-Benz SLK - R171 Series 2004-2011
The second in a series of SLK titles, this detailed volume presents the full history of the second generation 'Sportlich, Leicht und Kurz' - the SLK.
After an introduction to the Mercedes-Benz marque and the preceding SLK model the book moves on to development of the R171, followed by details of all SLK R171 production models and the optional extras that were sold with them.
Also included are comprehensive appendices describing year-by-year changes, engine specifications, standard colours, trim options and production numbers.
With SLKs now reaching the hands of enthusiasts, this book offers owners reliable information on original features. Covers the SLK in all major world markets, and serves as a perfect guide for enthusiasts worldwide. Includes contemporary illustrations sourced from the Mercedes-Benz factory.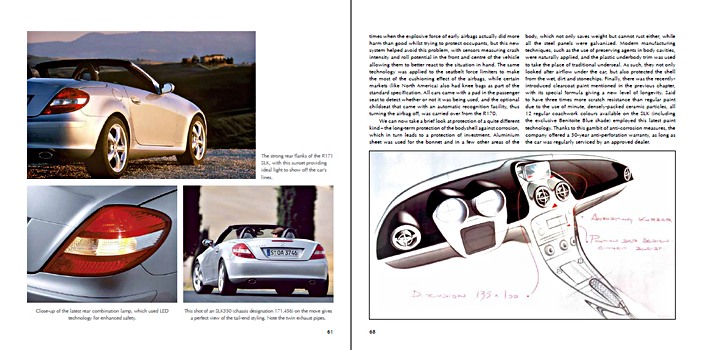 Features:
- Full history of the R171 SLK
- Written with Mercedes-Benz' full co-operation
- All major markets covered in detail
- Options and colour guides included
- Contemporary photography, mostly in colour
- Features brochures and contemporary adverts
- In-depth appendices
- An ideal detailing guide
- Second in a series of SLK model titles
- Written by a much respected motoring historian
| | |
| --- | --- |
| Autor: | Brian Long |
| Szczegóły: | 192 strony, 25 x 25 cm, twarda oprawa |
| Ilustracje: | 388 czarno-białych i kolorowych zdjęć |
| Wydawca: | Veloce Publishing Ltd (GB, 2015) |
| EAN: | 9781845846534 |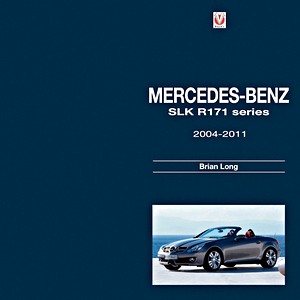 Mercedes-Benz SLK - R171 Series 2004-2011
Język: angielski
Kup na Amazon PL
Kup na Amazon DE
Kup na Amazon.com