DE
FR
NL
Home >
NL >
Lagonda personenwagens: fotoboeken
Lagonda personenwagens: boeken - historie, modellen en techniek (1)
Een boek over Lagonda personenwagens? Ontdek hier onze boeken over de geschiedenis, modellen en techniek van Lagonda.
Lagonda 2, 3 & 3-1/2 Litre in Detail, 1925-35
door Arnold Davey
Omschrijving - Lagonda became famous in the 1920s and 1930s for its range of exceptionally handsome and effective sporting cars. The 2 Litre model, first shown in 1925, founded this reputation, using an innovative hemi-head engine with twin high camshafts, and was produced until 1933 in various versions including low-chassis and supercharged types. It was finally replaced in 1932 by the 16/80, a 2-litre model with a Crossley six-cylinder engine in place of Lagonda's own unit.
In 1928 a 3 Litre six-cylinder car arrived, and there was also, in 1934/5 only, a 3 1/2 Litre. All these Lagondas were beautifully made and, though a little heavy, offered spirited performance combined with stamina at high speed.
This book is devoted exclusively to these Lagondas. In it the author opens with an exposition of the background to the announcement of the first 2 Litre, the 14/60, in 1925. He goes on to give highly detailed descriptions of all models and variants, covering every aspect of the chassis, running gear, engines and transmissions, and discusses the changes made to specifications and equipment during production.
The history of the cars in competition, at Brooklands, Le Mans and elsewhere, is studied, as well as the ups and downs of the company's fortunes during the period. The author also advises on the practicalities of owning any of these models today, including common problems, parts availability, maintenance and preservation.
Six outstanding cars have been photographed specially for this book and are featured in some 100 colour shots. There are also more than 140 black-and-white photographs from archive sources. With its in-depth examination of these splendid Lagondas this book provides an unrivalled store of knowledge for the many owners and enthusiasts who care passionately about them, and serves as a tribute to the men who made them.
| | |
| --- | --- |
| Uitvoering: | 192 blz, 27.5 x 22 x 2.1 cm, harde kaft |
| Illustraties: | 140 z/w- en 100 kleurenfoto's |
| Uitgever: | Herridge & Sons Ltd (GB, 2007) |
| Serie: | In Detail |
| EAN: | 9780954998189 |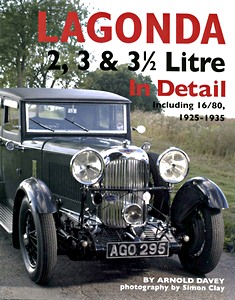 Lagonda 2, 3 & 3-1/2 Litre in Detail, 1925-35
Taal: Engels
Kopen bij Amazon.nl
Kopen bij bol.com
Andere boeken in deze categorie:
British Auto Legends - Classics of Style and Design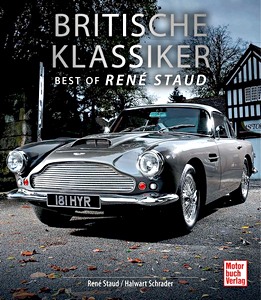 Britische Klassiker - Best of René Staud
A-Z of British Coachbuilders 1919-1960
Coachbuilding - The Hand-crafted Car Body
British Woodies - From the 1920s to the 1950s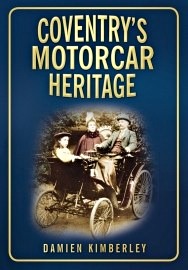 Coventry's Motorcar Heritage
Earls Court Motor Show : An Illustrated History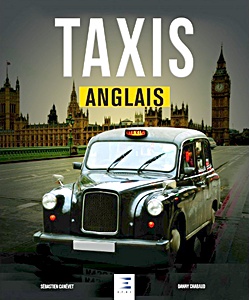 Taxis anglais
Kennis en ervaring
Sinds 2000 importeert de TMB Bookshop technische boeken van Haynes, Chilton, Clymer, Brooklands, ETAI, Bucheli, Motorbooks, Motorbuch Verlag en andere bekende uitgevers.
Grote keuze uit meer dan 10.000 titels
Alleen nieuwe boeken, geen tweedehands
Korte levertijd
Stevige verpakking
Bestellen is eenvoudig. U hoeft geen account aan te maken!
Veilige betaling per overschrijving via uw eigen bank. Een creditcard is niet nodig!
Zodra uw bestelling is verstuurd, ontvangt U per e-mail nog het pakket-nummer. Hiermee kunt U het pakje via het internet volgen.
Wij respecteren uw privacy.
Wij versturen met:
TMB Nieuwsbrief
Wilt U op de hoogte blijven van de verschijning van nieuwe boeken? Meldt U dan aan voor de gratis TMB Nieuwsbrief.
Powered by NOP Design, indexed by FreeFind
Laatste update: 25-09-2021