FR
NL
Home >
NL >
Healey sportwagens: boeken (1)
Grote voorraad - eenvoudig bestellen - stevige verpakking - snelle levering (met track en trace)
Healey sportwagens: boeken - historie, modellen en techniek (1)
Een boek over Healey sportwagens? Ontdek hier onze boeken over de geschiedenis, modellen en techniek van Healey, waaronder de Westland, Elliott, Silverstone en Tickford.
Healey - The Men and the Machines
door Mr. John Nikas
Omschrijving - Born at the end of the 19th century, Donald Healey made a major impact on motoring, motor sport and the motor industry. In the 1920s and 1930s he became a national hero for his successes in motor rallies, taking numerous prizes in European rallies and even winning the Monte Carlo rally in 1932 in a 41/2 Litre Invicta.
In that same decade he was lured to Triumph, for whom he designed a successful and nicely styled new range of models as well as the wonderful but ill-fated 8-cylinder supercharged Dolomite.
After the Second World War he brought his lifetime ambition to fruition by launching the Healey motor car, starting with the Westland Tourer and the Elliot Saloon, which were the fastest road cars of their time, followed by the Tickford saloon and the stark Silverstone roadster.
But he didn't stop there: his next coup was the Healey 100, a prototype of which the boss of Austin saw on the Healey stand at Earls Court and immediately pounced on, making a deal with Healey that would result in the Austin-Healey 100, manufactured and sold by Austin. The rest is history, with the immortal 100 developed into the 100/6 and the 3000, and alongside them the perky Austin-Healey Sprite.
This book is a comprehensive history of the life and work of Donald Healey, in business, in dealings with customers and colleagues, as a competitor in motor sport, and as a car designer and manufacturer, written by an American devotee of British sports cars whose indefatigable research has turned up many new stories and countless previously unseen photographs, all with the collaboration of the Healey family.
| | |
| --- | --- |
| Uitvoering: | 256 blz, 28 x 22 x 2.2 cm, harde kaft |
| Illustraties: | 250 z/w- en kleurenfoto's |
| Uitgever: | Herridge & Sons Ltd (GB, 2018) |
| EAN: | 9781906133825 |
| Staat: | nieuw boek (papier) |
| Ref.: | GHER3382 |
| Prijs: | € 59.25 |
| Levertijd: | |
Healey - The Men and the Machines
Taal: Engels
Works Healeys In Detail - Healey, Nash-Healey and Austin-Healey works competition entrants, car by car
door Graham Robson
Omschrijving - Donald Healey began rallying in the 1920s and soon won fame for his exploits on European rallies. Already a successful businessman, his dream was to become a car manufacturer himself, particularly a manufacturer of high-performance cars, and in 1946 he launched the first two models, the Westland roadster and the Elliott saloon, from his small factory in Warwick.
The Elliott was the fastest saloon car of its day, proving capable of over 110mph, and by 1947 was enjoying a rallying career. These models were followed by the stark Silverstone and the elegant Tickford saloon, the Nash-Healey and then the famous 100, which was rapidly adopted by Austin to become the first in the Austin-Healey line that developed into the 100/6 and the 3000, with the perky Sprite joining along the way.
This book tells of the story of Donald Healey's cars in the world of rallying, racing and record attempts from the the late 1940s through to the last racing Austin-Healey Sprite in 1967.
In between he produced competiton versions of the Austin-Healey 100 and 100S, the 100/6 and the gloriously successful 3000, a brutal and wayward machine that won countless international rallies in the 1960s in the hands of great drivers like Pat Moss, Timo Makinen, Rauno Aaltonen and Paddy Hopkirk, to name but a few.
The author describes the career of each of the works cars individually - entries, drivers and results, with nearly all cars illustrated. In addition there is detailed colour photography of some important surviving examples.
| | |
| --- | --- |
| Uitvoering: | 176 blz, 25.5 x 25.5 cm, harde kaft |
| Illustraties: | 200+ z/w- en kleurenfoto's's |
| Uitgever: | Herridge & Sons Ltd (GB, 2018) |
| EAN: | 9781906133795 |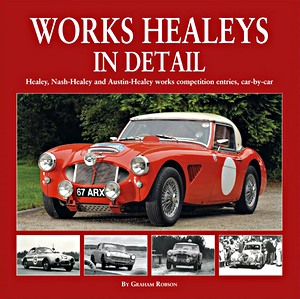 Works Healeys In Detail - Healey, Nash-Healey and Austin-Healey works competition entrants, car by car
Taal: Engels
Bestellen op Amazon.nl
< Vorige Naar boven Volgende >
Andere boeken in deze categorie:
Austin-Healey - A Celebration of the Fabulous 'Big' Healey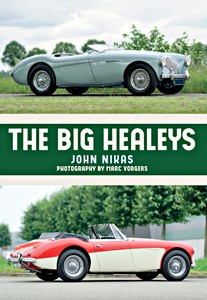 The Big Healeys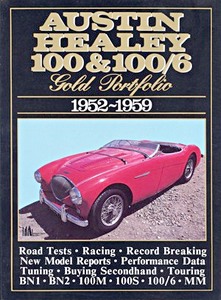 Austin-Healey 100 & 100/6 (1952-1959)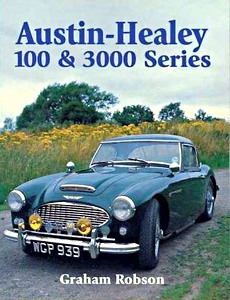 Austin Healey 100 & 300 Series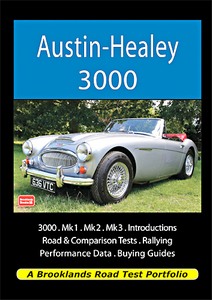 Austin-Healey 3000
Austin Healey 100 In Detail - BN1, BN2, 100M and 100S 1953-56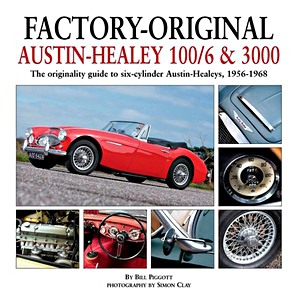 Factory-Original Austin-Healey 100/6 & 3000 : The originality guide to six-cylinder Austin-Healeys, 1956-1968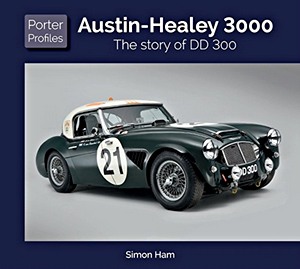 Austin Healey : The story of DD 300
Kennis en ervaring
Sinds 2000 importeert de TMB Bookshop technische boeken van Haynes, Chilton, Clymer, Brooklands, ETAI, Bucheli, Motorbooks, Motorbuch Verlag en andere bekende uitgevers.
Grote keuze uit meer dan 10.000 titels
Alleen nieuwe boeken, geen tweedehands
Grote eigen voorraad
Korte levertijd
Stevige verpakking
Bestellen is eenvoudig. U hoeft geen account aan te maken!
Veilig betalen per overschrijving via uw eigen bank. Een creditcard is niet nodig!
Zodra uw bestelling is verstuurd, ontvangt U per e-mail nog het pakket-nummer. Hiermee kunt U het pakje via het internet volgen.
Uw privacy is gewaarborgd
Wij versturen met:
TMB Nieuwsbrief
Wilt U op de hoogte blijven van de verschijning van nieuwe boeken? Meldt U dan aan voor de gratis TMB Nieuwsbrief.
Powered by NOP Design, indexed by FreeFind
Laatste update: 30-10-2020