Omschrijving - From the Jupiter's inception and development, to its sporting successes, and its current status as a sought-after classic, 'Jowett Jupiter - the Car that Leaped to Fame' is a unique book by Edmund Nankivell, the world authority on the Jupiter, and is a complete study of the model.
With its advanced chassis designed by Dr Eberan-Eberhorst, the noted Austrian engineer who was also responsible for designing the Auto Union Type D Grand Prix car, the Jowett Jupiter was an instant hit. Its responsive handling and lively engine made the Jupiter a great sporting success from the off, with a record-breaking win at the Le Mans 24 Hours in 1950, and a class 1-2 win at the 1951 Monte Carlo International Rally.
This book covers the Jupiter's success across the board, revealing the full chronology of the model, its racing derivatives, and the special-bodied Jupiters from the likes of Stabilimenti Farina and Abbott of Farnham.
With chapters detailing Jupiters in current use, historic racing, and concours events, this new edition includes more images and updated information, and provides a comprehensive record of this fantastic, historic car.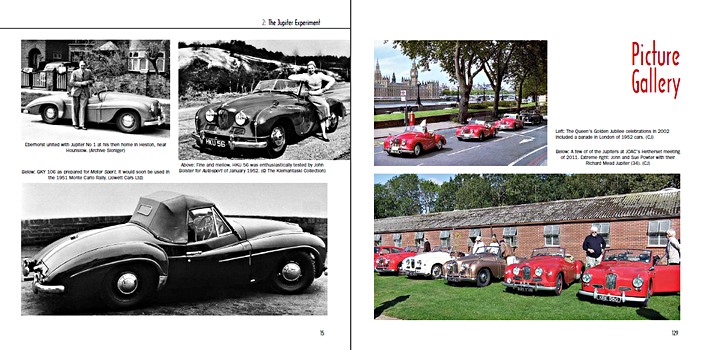 Features:
- Covers the full Jupiter history, from inception to the present day
- This new edition includes brand new material and updated information
- Includes a full chronology of the Jupiter
- Examines the car's design features, and the designers who created them
- Includes details and photos of coach-bodied Jupiters
- Reveals the many interesting and important activities indulged in by Jupiter owners over the decades
- Full competition results, including many not recorded in the previous edition
- Lists every Jupiter built, along with its current status, where known.