Coches deportivos Pagani: libros - historia, modelos y técnica
¿Un libro sobre coches Pagani? Descubra aquí libros dedicados a la historia, las versiones y la técnica de los coches deportivos Pagani.
Pagani Hypercars
de Horacio Pagani (Autor)
Horacio Pagani's work is a great adventure in artistic and engineering excellence. He is the founder of Pagani Automobili S.p.A., a specialty car manufacturer. At just 20 years old, he made his debut into the world of racing cars by creating a car for Formula 3, which competed in Argentina with the official Renault team. After starting out in rural Argentina, he worked for Renault and Lamborghini and eventually set up his own luxury car company in Modena.
This book celebrates Pagani's legendary supercars, which the wealthiest people in the world are prepared to spend a fortune on. Stunning photographs, aesthetic refinement, and perfectionism combine in this one-of-a-kind book.
The book offers a rare glimpse into how Pagani's spectacular creations come about - how a very ambitious project can sprout from an intuition and flow into an outstanding, unique, and incomparable product.
Seven iconic cars are included from the Zonda and Huayra lines. The Zonda is a mid-engined car. It debuted in 1999, and production ended in 2017 with the 760 series cars and other commemorative special editions being produced till the same year. The Pagani Huayra succeeded the Zonda. It is named after Huayra-tata, a Quechua wind god. The Huayra was named Hypercar of the Year 2012 by Top Gear magazine and received a very positive review when tested by Richard Hammond on Top Gear.
About The Author
| | |
| --- | --- |
| Presentación: | 224 páginas, 31 x 25.5 cm, tapa dura |
| Ilustración: | 160 fotos a color |
| Editor: | Rizzoli International Publications (USA, 2018) |
| EAN: | 9788891817952 |
Pagani Hypercars
Idioma: Inglés
Comprar en Amazon.com
Otros libros en esta categoría: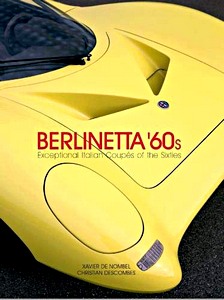 Berlinetta `60s : Exceptional Italian Coupes of the 1960s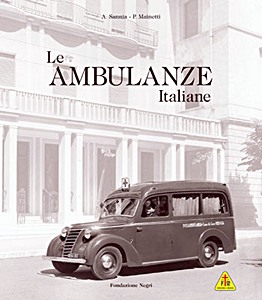 Le ambulanze italiane
Pericia y experiencia
Desde el año 2000 la librería TMB importa libros técnicos de Haynes, ETAI, Chilton, Clymer, Brooklands, Bucheli, Motorbuch Verlag y otras editoriales de renombre.
Gran selección de más de 12.000 títulos
Entrega rápida
Embalaje fuerte
¡Ordenar es fácil! ¡No necesita crear una cuenta!
Pago seguro mediante transferencia bancaria a través de su propio banco. ¡Para ordenar, no necesita una tarjeta de crédito!
El día del envío le enviaremos otro correo electrónico con el número de paquete, para que pueda rastrear su pedido en Internet.
Respetamos la privacidad.
Nuestros socios logísticos:
Powered by NOP Design, indexed by FreeFind
Última actualización:17-03-2023