KTM X-Bow: libros - historia, modelos y técnica
¿Un libro sobre el KTM X-Bow? Descubra aquí libros dedicados a la historia, las versiones y la técnica de los coches deportivos KTM.
KTM X-Bow - Concept, Design, Production and Development of the Road-Homologated Cars
de Thillainathan Pathmanathan, Anne Christina Reck (Autor)
A tribute to the dazzling KTM X-BOW - the world's first production sports car with a full carbon composite monocoque. To fully understand and enjoy this car it should be appreciated on many different levels: a racing car for the road, and a road car that can excel on the track; its unique composition and aerodynamic qualities; its design and aesthetics.
The X-BOW was brought to life by the virtually unlimited resources of an industrial giant steeped in motorsport, which demanded that it be technologically cutting-edge.
The car was honed to perfection by arguably the finest racing car engineers in the world, for whom 'best in class' was a minimum requirement. It is an objet d'art that can race in anger, or can transport in style. It startles, it fascinates, it wins.
This book details the design and development, the build process, racing history, and what it's like to live with and maintain a X-BOW, written by joint owners and enthusiasts, with the full cooperation of the car's designers and developers.
| | |
| --- | --- |
| Presentación: | 160 páginas, 29.5 x 42.5 x 1.6 cm, tapa dura |
| Ilustración: | 180 fotos en b/n y color |
| Editor: | Veloce Publishing Ltd (GB, 2019) |
| EAN: | 9781787114333 |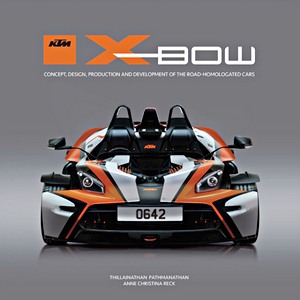 KTM X-Bow - Concept, Design, Production and Development of the Road-Homologated Cars
Idioma: Inglés
Comprar en Amazon.com
Comprar en Amazon ES
Otros libros en esta categoría: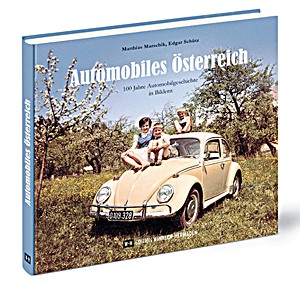 Automobiles Österreich: 100 Jahre Automobilgeschichte in Bildern
Motorsport in Österreich - 1945 bis 1970
Pericia y experiencia
Desde el año 2000 la librería TMB importa libros técnicos de Haynes, ETAI, Chilton, Clymer, Brooklands, Bucheli, Motorbuch Verlag y otras editoriales de renombre.
Gran selección de más de 12.000 títulos
Entrega rápida
Embalaje fuerte
¡Ordenar es fácil! ¡No necesita crear una cuenta!
Pago seguro mediante transferencia bancaria a través de su propio banco. ¡Para ordenar, no necesita una tarjeta de crédito!
El día del envío le enviaremos otro correo electrónico con el número de paquete, para que pueda rastrear su pedido en Internet.
Respetamos la privacidad.
Nuestros socios logísticos:
Powered by NOP Design, indexed by FreeFind
Última actualización:17-03-2023