FR
NL
Home >
NL >
Luchtvaart - Israël: historie en vliegtuigen (1)
Meer dan 10.000 titels - grote voorraad - eenvoudig bestellen - stevige verpakking - snelle levering (met track en trace)
Luchtvaart - Israël: boeken - historie en vliegtuigen (1)
Een boek over de luchtvaart in Israël? Ontdek hier onze boeken over Israëlische vliegtuigen, vliegtuigfabrieken en luchtvaartmaatschappijen.
The Israeli Airforce 1947-1960 : An Illustrated History
Samenvatting - The writing of this book, the first in-depth and fully detailed research about the early years of the Chel Ha'avir - from the light-plane days to the supersonic fighters received roughly ten years later - is the culmination of a long research period by the author. Research that was made harder by the tight - but understandable and respected - security measures involving Israel's Forces.
An exceptional source of information has been the help provided by many Chel Ha'Avir veterans who fought in the early days during 1948/1949, and those who helped establish a viable air force in 1949-1956 in spite of tight budgets, obsolescent equipment and lack of experience, and also those who fought in Sinai in late 1956, establishing the seeds for its future role as the airborne shield of Israel.
As the reader will discover, the beginnings were extremely hard, and the Chel Ha'Avir had to face unfriendly attitudes from both the United States and the United Kingdom, which took place while many people - civilian and military - were dying in the newborn Hebrew state. But in observing that official policies do not always reflect the citizenship's feelings, most of the colorful band of foreign volunteers that helped the Chel Ha'avir - and the other defense forces - to resist, fight back and win, came from those countries. These foreign volunteers, mostly with combat experience in World War II, provided a core in which many highly talented young Israelis learned fast.
| | |
| --- | --- |
| Uitgever: | Schiffer Publishing Ltd (USA, 2004) |
| Auteur: | Salvador Mafe Huertas |
| Taal: | Engels |
| Uitvoering: | 176 blz, 29.2 x 22.4 x 1.7 cm, harde kaft |
| Illustraties: | 190+ z/w- en kleurenfoto's |
| EAN: | 9780764303906 |
| Staat: | nieuw boek (papier) |
| Gewicht: | 1242 g |
| Bestelcode: | GSCH0390 |
| Prijs: | 42.25 euro |
| Levertijd: | |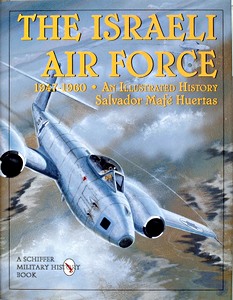 The Israeli Airforce 1947-1960 : An Illustrated History
Israeli Air Force Operations in the 1948 War (MiddleEast@War Volume 2)
Samenvatting - Operation HOREV - the Israeli winter offensive from December 1948 until January 1949 - practically ended Israel's War for Independence (also known as the 1948 Arab-Israeli War), with an Israeli victory that forced Egypt to seek ceasefire and to negotiate a settlement with the fledgling nation.
From HOREV Day 1 on 23 December 1948 until HOREV Day 16 on 7 January 1949, this title presents Israeli Air Force missions during Operation HOREV in heretofore unseen depth and detail.
It chronicles Israeli Air Force sorties during Operation HOREV; from Austers and Pipers to C-46s and C-47s; from Messerschmitts, Spitfires and P-51s to Beaufighters and B-17s.
Israel Air Force operations are detailed spanning the timeline of the conflict down to every unearthed sortie in depth, and shown in a way that Israeli Air Force operations during Operation HOREV had never been presented before.
This level of detail has been made possible by extensive use of contemporary documentation. The detailed text is supported by numerous photographs and colour profiles.
The Middle East@War series features concise, incisive text, rare images and high quality colour artwork providing fresh accounts of both well-known and more esoteric aspects of conflict in this part of the world since 1945.
| | |
| --- | --- |
| Uitgever: | Helion & Company (GB, 2015) |
| Auteur: | Shlomo Aloni |
| Taal: | Engels |
| Uitvoering: | 72 blz, 21.2 x 29.8 x 0.6 cm, paperback |
| Illustraties: | 150 z/w- en kleurenfoto's, profieltekeningen in kleur, kaarten |
| EAN: | 9781910294116 |
| Staat: | nieuw boek (papier) |
| Gewicht: | 326 g |
| Bestelcode: | GHEC9411 |
| Prijs: | 23.25 euro |
| Levertijd: | |
Israeli Air Force Operations in the 1948 War (MiddleEast@War Volume 2)
Andere boeken in deze categorie: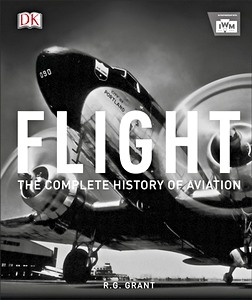 Flight - The Complete History of Aviation
Ballonfahren
Airship - Design, Development and Disaster
Kennis en ervaring
Sinds 2000 importeert de TMB Bookshop technische boeken van Haynes, Chilton, Clymer, Brooklands, ETAI, Bucheli, Motorbooks, Motorbuch Verlag en andere bekende uitgevers.
Grote keuze uit meer dan 10.000 titels
Alleen nieuwe boeken, geen tweedehands
Grote eigen voorraad
Korte levertijd
Stevige verpakking
Bestellen is eenvoudig. U hoeft geen account aan te maken!
Veilig betalen per overschrijving via uw eigen bank. Een creditcard is niet nodig!
Zodra uw bestelling is verstuurd, ontvangt U per e-mail nog het pakket-nummer. Hiermee kunt U het pakje via het internet volgen.
Uw privacy is gewaarborgd
Wij versturen met:
TMB Nieuwsbrief
Wilt U op de hoogte blijven van de verschijning van nieuwe boeken? Meldt U dan aan voor de gratis TMB Nieuwsbrief.
Powered by NOP Design, indexed by FreeFind
Laatste update: 23-06-2019