Aviones Beechcraft: libros - historia, modelos y técnica
¿Un libro sobre aviones Beechcraft? Descubra aquí nuestros libros dedicados a la historia, las versiones y la técnica de los aviones Beechcraft.
US Army Twin Beeches
de Terry Love (Autor)
Most people think the US Army only flies helicopters, but it has quietly flown a multitude of fixed-wing aircraft for decades. One of the Armys best aircraft providers is Beech Aircraft of Wichita, Kansas.
Beginning about the time of the Korean War and up to present day, the Army has utilised twin-engined Beech aircraft for an abundance of missions and duties. All of these Beech aircraft have been purchased off-the-shelf, instead of developing new aircraft for a specific mission, as they are much more economical to purchase and operate.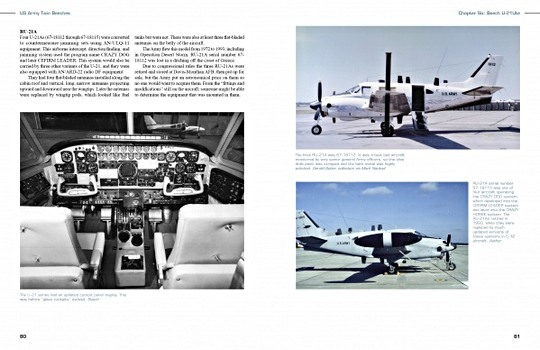 Beeches have been used for almost every mission imaginable, from utilitarian, to VIP, to bombers, to photo-reconnaissance and surveillance to training. Some of the Beeches look really "spooky" due to their massive antenna arrays on the "reconnaissance" versions.
This book will give you all of the "unclassified" details, data, information, and photos of these unique aircraft operated by the US Army.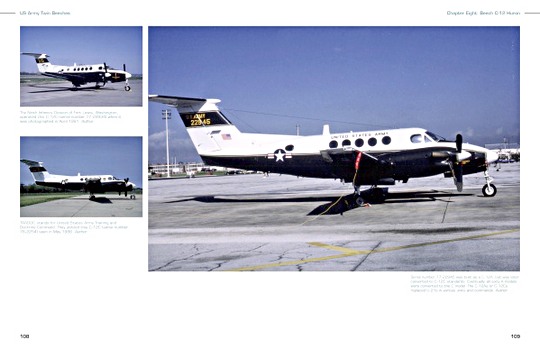 | | |
| --- | --- |
| Presentación: | 144 páginas, 28.5 x 22.5 x 2.3 cm, tapa dura |
| Ilustración: | 208 fotos en b/n y color |
| Editor: | Schiffer Publishing Ltd (USA, 2017) |
| EAN: | 9780764352959 |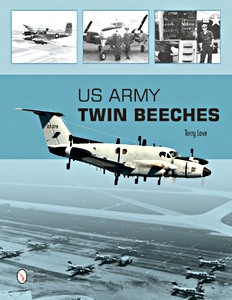 US Army Twin Beeches
Idioma: Inglés
Comprar en Amazon.com
Comprar en Amazon ES
Beechcraft T-34 Mentor - Pilot's Flight Operation Instructions
de United States Air Force (Autor)
Designed in 1948 by the brilliant Walter Beech, the T-34 Mentor was intended as a low cost replacement for the T-6/NJ Texan. The aircraft bore many similarities to the Beechcraft Bonanza, but had a two-seat cockpit with bubble canopy, and a conventional tail.
The original T-34s were equipped with a piston engine. Fifteen years after production ceased, the design was upgraded and deliveries began of a turbo-prop equipped T-34C Turbo-Mentor, which remained in production until 1990.
The T-34 is one of the most reliable aircraft of its type with many remaining in service today, six decades after it was first produced. Over 2300 Mentors in various versions were produced worldwide, including the T-34A for the Air Force and the T-34B variant for the U.S. Navy.
This T-34A Mentor flight manual was originally printed in 1958 and is reproduced here in its entirety.
| | |
| --- | --- |
| Presentación: | 170 páginas, 25.5 x 20.5 x 0.9 cm, tapa blanda |
| Ilustración: | abundantemente ilustrado con fotos y dibujos |
| Editor: | Periscope Film (USA, 2013) |
| Serie: | Pilot's Flight Operation Instructions |
| EAN: | 9781937684624 |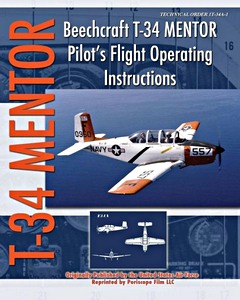 Beechcraft T-34 Mentor - Pilot's Flight Operation Instructions
Idioma: Inglés
Comprar en Amazon.com
Comprar en Amazon ES
Otros libros en esta categoría: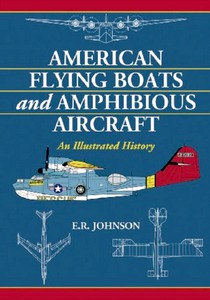 American Flying Boats and Amphibious Aircraft - An Illustrated History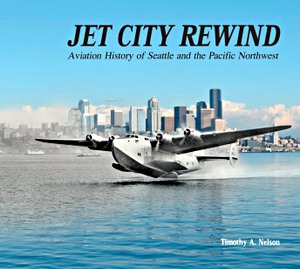 Jet City Rewind : Aviation History of Seattle and the Pacific Northwest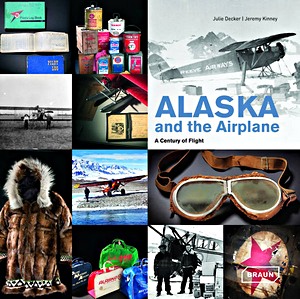 Alaska and the Airplane : A Century of Flight
Pericia y experiencia
Desde el año 2000 la librería TMB importa libros técnicos de Haynes, ETAI, Chilton, Clymer, Brooklands, Bucheli, Motorbuch Verlag y otras editoriales de renombre.
Gran selección de más de 12.000 títulos
Entrega rápida
Embalaje fuerte
¡Ordenar es fácil! ¡No necesita crear una cuenta!
Pago seguro mediante transferencia bancaria a través de su propio banco. ¡Para ordenar, no necesita una tarjeta de crédito!
El día del envío le enviaremos otro correo electrónico con el número de paquete, para que pueda rastrear su pedido en Internet.
Respetamos la privacidad.
Nuestros socios logísticos:
Powered by NOP Design, indexed by FreeFind
Última actualización:17-03-2023