US Army Twin Beeches
Most people think the US Army only flies helicopters, but it has quietly flown a multitude of fixed-wing aircraft for decades. One of the Armys best aircraft providers is Beech Aircraft of Wichita, Kansas.
Beginning about the time of the Korean War and up to present day, the Army has utilised twin-engined Beech aircraft for an abundance of missions and duties. All of these Beech aircraft have been purchased off-the-shelf, instead of developing new aircraft for a specific mission, as they are much more economical to purchase and operate.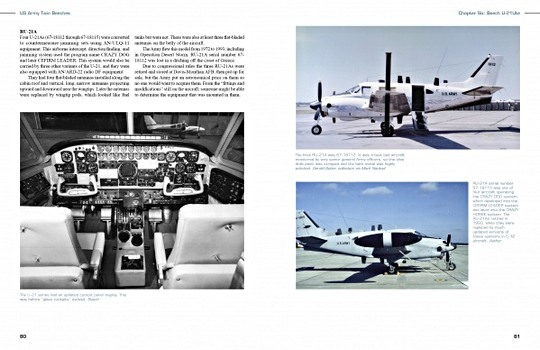 Beeches have been used for almost every mission imaginable, from utilitarian, to VIP, to bombers, to photo-reconnaissance and surveillance to training. Some of the Beeches look really "spooky" due to their massive antenna arrays on the "reconnaissance" versions.
This book will give you all of the "unclassified" details, data, information, and photos of these unique aircraft operated by the US Army.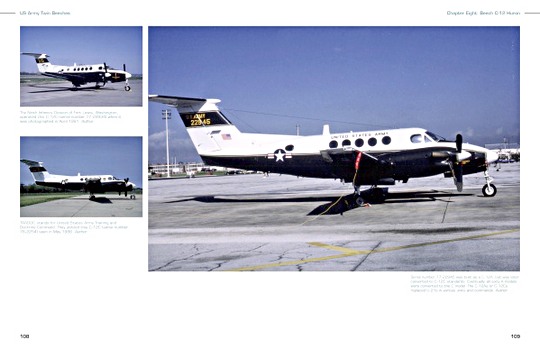 | | |
| --- | --- |
| Autor: | Terry Love |
| Szczegóły: | 144 strony, 28.5 x 22.5 x 2.3 cm, twarda oprawa |
| Ilustracje: | 208 czarno-białych i kolorowych zdjęć |
| Wydawca: | Schiffer Publishing Ltd (USA, 2017) |
| EAN: | 9780764352959 |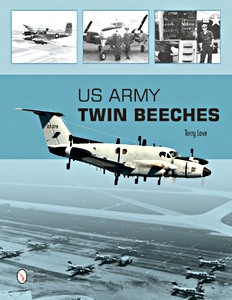 US Army Twin Beeches
Język: angielski
Kup na Amazon PL
Kup na Amazon DE
Kup na Amazon.com