Honda K-Series Engine Swaps - Upgrade to More Horsepower & Advanced Technology
The Honda K-Series engine was introduced in 2001, replacing the B-Series as the engine of choice for Honda enthusiasts. These new K-Series engines are the most powerful stock Honda / Acura engines you can get.
They featured new technology such as a roller rocker valvetrain, better flowing heads, and advanced variable cam timing technology that made these engines suddenly the thing to have. And that's where the engine swappers come in.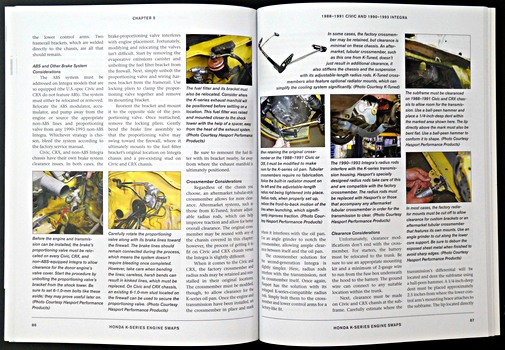 In this book, author Aaron Bonk guides you all the details, facts, and figures you will need to complete a successful K-Series swap into your older chassis. All the different engine variants are covered, as well as interchangeability, compatibility, which accessories work, wiring and controls operation, drivetrain considerations, and more.
While you can still modify your existing B-Series, dollar for dollar, you can't make more power than you can with a Honda K-Series engine.
If you have an older chassis and are looking for a serious injection of power and technology, swapping a K-Series engine is a great option. "Honda K-Series Engine Swaps" will tell you everything you need to know.
| | |
| --- | --- |
| Autor: | Aaron Bonk |
| Szczegóły: | 144 strony, 28 x 21.5 cm, miękka oprawa |
| Ilustracje: | 309 kolorowych zdjęć |
| Wydawca: | CarTech Inc (USA, 2014) |
| Seria: | S-A Design (SA276) |
| EAN: | 9781613251034 |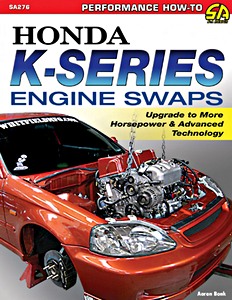 Honda K-Series Engine Swaps - Upgrade to More Horsepower & Advanced Technology
Język: angielski
Kup na Amazon DE
Kup na Amazon.com