FR
NL
Home >
NL >
Lanchester: historie, uitvoeringen en techniek (1)
Meer dan 10.000 titels - grote voorraad - eenvoudig bestellen - stevige verpakking - snelle levering (met track en trace)
Lanchester: boeken - historie, uitvoeringen en techniek (1)
Een boek over Lanchester? Ontdek hier onze boeken over de historie, uitvoeringen en techniek van Lanchester personenwagens.
Docker's Daimlers : Daimler and Lanchester Cars 1945 to 1960
Samenvatting - Although Daimler is one of the most famous names in motoring, very few books have covered the models produced between the end of the Second World War and the takeover by Jaguar in 1960.
This book sets the record straight with its comprehensive coverage of the various Daimler and Lanchester models and ranges that were produced during this period.
Drawing on his expertise as a Daimler collector and as Editor of the Daimler Enthusiasts' Club newsletter, Richard Townsend describes in detail the various high specification Daimler models from the DB18/Consort range, through the 36 HP (Straight Eight) range and the 4.5 Litre range to the Hooper Empress series.
He also describes the Lanchester models, which included the LD10 and the Sprite. He sets the cars against the social background of the 1950s and the leading personalities in the Daimler firm, notably Sir Bernard and Lady Docker, to provide a full picture of the cars and their milieu.
Including buying and running advice for those who want to own or already own a Daimler or Lanchester, this book is a fitting tribute to the cars that were often the preferred choice of royalty.
| | |
| --- | --- |
| Uitgever: | Amberley Publishing (GB, 2017) |
| Auteur: | Richard Townsend |
| Taal: | Engels |
| Uitvoering: | 96 blz, 167 x 234 x 12 mm, paperback |
| Illustraties: | 100 z/w- en kleurenfoto's |
| EAN: | 9781445663166 |
| Staat: | nieuw boek (papier) |
| Gewicht: | 284 g |
| Bestelcode: | GABP6316 |
| Prijs: | 21.25 euro |
| Levertijd: | |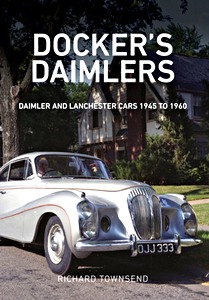 Docker's Daimlers : Daimler and Lanchester Cars 1945 to 1960
Andere boeken in deze categorie:
British Auto Legends - Classics of Style and Design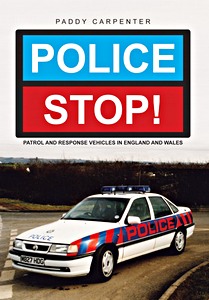 Police Stop! : Patrol and Response Vehicles in England and Wales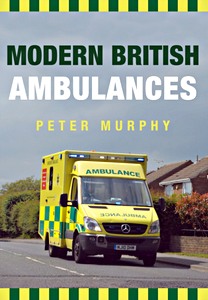 Modern British Ambulances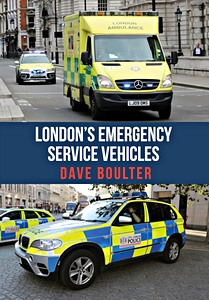 London's Emergency Service Vehicles
Kennis en ervaring
Sinds 2000 importeert de TMB Bookshop technische boeken van Haynes, Chilton, Clymer, Brooklands, ETAI, Bucheli, Motorbooks, Motorbuch Verlag en andere bekende uitgevers.
Grote keuze uit meer dan 10.000 titels
Alleen nieuwe boeken, geen tweedehands
Grote eigen voorraad
Korte levertijd
Stevige verpakking
Bestellen is eenvoudig. U hoeft geen account aan te maken!
Veilig betalen per overschrijving via uw eigen bank. Een creditcard is niet nodig!
Zodra uw bestelling is verstuurd, ontvangt U per e-mail nog het pakket-nummer. Hiermee kunt U het pakje via het internet volgen.
Uw privacy is gewaarborgd
Wij versturen met:
TMB Nieuwsbrief
Wilt U op de hoogte blijven van de verschijning van nieuwe boeken? Meldt U dan aan voor de gratis TMB Nieuwsbrief.
Powered by NOP Design, indexed by FreeFind
Laatste update: 14-07-2019