FR
NL
Home >
NL >
Brabham racewagens: boeken (1)
Meer dan 10.000 titels - grote voorraad - eenvoudig bestellen - stevige verpakking - snelle levering (met track en trace)
Brabham racewagens: boeken - historie, modellen en techniek (1)
Een boek over Brabham racewagens? Ontdek hier onze boeken over de geschiedenis, modellen en techniek van Brabham.
Brabham Ralt Honda - The Ron Tauranac Story
Samenvatting - Ron Tauranac has designed racing cars for over forty years and Mike Lawrence's book documents his work in detail - particularly with regard to Brabham, Honda and his own Ralt firm. It is a superb biography of one of the pivotal figures in motor sport. It provides an educational outing into the world of open-wheel race car productions.
Virtually anybody who was somebody in racing has made an appearance here. If you are looking to learn the truths of who, why and when, then this is the book for you.
First published by Motor Racing Publications in 1999.
| | |
| --- | --- |
| Uitgever: | Brooklands Books (GB, 2011) |
| Auteur: | Mike Lawrence |
| Taal: | Engels |
| Uitvoering: | 288 blz, 22 x 15 cm, paperback |
| Illustraties: | rijk geïllustreerd |
| EAN: | 9781855209237 |
| Staat: | nieuw boek (papier) |
| Gewicht: | 566 g |
| Bestelcode: | XBRAB |
| Prijs: | 29.50 euro |
| Levertijd: | |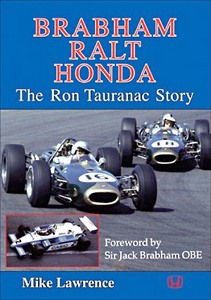 Brabham Ralt Honda - The Ron Tauranac Story
Brabham BT52 Manual 1983 (all models) - An insight into the design, engineering, maintenance and operation
Samenvatting - The Brabham BT52 was designed by F1 design genius Gordon Murray, with David North, for the 1983 F1 season, and took driver Nelson Piquet to his second World Championship title.
The car was a radical rethink that built upon knowledge gained during the ground-effect era, and the growing potency of BMW's 1.5-litre, 4-cylinder turbo engine. The distinctive 'dart'-shaped BT52 featured two ground-breaking concepts - mid-race refuelling, and significantly rear-biased weight distribution for improved traction in the era of ever-increasing turbo power outputs.
The BMW engine delivered over 1,000bhp for short periods in qualifying trim, with the aid of exotic fuels to boost power, and around 750bhp in race trim, making for an impressive sight and sound during one of F1's most spectacular eras.
This book gives a fascinating insight into one of the most spectacular and distinctive cars ever to grace the F1 grid, and a glimpse into an era when the rule book allowed for free-thinking and ground-breaking innovation.
Uitgever:
Haynes Publishing (GB, 2015)
Serie:
Haynes Motorsport Manual
Klik hier om de andere titels uit deze serie te zien
Auteur:
Andrew van de Burgt
Taal:
Engels
Uitvoering:
160 blz, 27.8 x 21.5 x 1.2 cm, harde kaft
Illustraties:
rijk geïllustreerd met z/w- en kleurenfoto's
EAN:
9780857338204
Staat:
nieuw boek (papier)
Gewicht:
754 g
Bestelcode:
HH5820XA
Prijs:
31.99 euro
Levertijd:
Brabham BT52 Manual 1983 (all models) - An insight into the design, engineering, maintenance and operation
Andere boeken in deze categorie:
British Auto Legends - Classics of Style and Design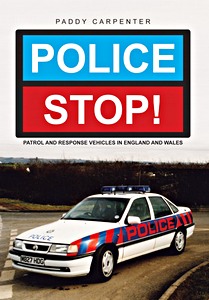 Police Stop! : Patrol and Response Vehicles in England and Wales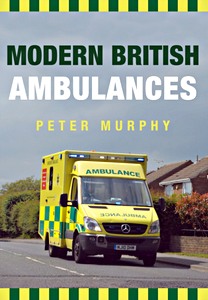 Modern British Ambulances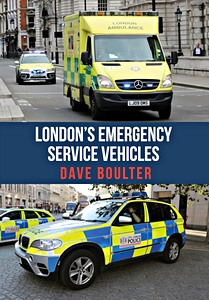 London's Emergency Service Vehicles
Kennis en ervaring
Sinds 2000 importeert de TMB Bookshop technische boeken van Haynes, Chilton, Clymer, Brooklands, ETAI, Bucheli, Motorbooks, Motorbuch Verlag en andere bekende uitgevers.
Grote keuze uit meer dan 10.000 titels
Alleen nieuwe boeken, geen tweedehands
Grote eigen voorraad
Korte levertijd
Stevige verpakking
Bestellen is eenvoudig. U hoeft geen account aan te maken!
Veilig betalen per overschrijving via uw eigen bank. Een creditcard is niet nodig!
Zodra uw bestelling is verstuurd, ontvangt U per e-mail nog het pakket-nummer. Hiermee kunt U het pakje via het internet volgen.
Uw privacy is gewaarborgd
Wij versturen met:
TMB Nieuwsbrief
Wilt U op de hoogte blijven van de verschijning van nieuwe boeken? Meldt U dan aan voor de gratis TMB Nieuwsbrief.
Powered by NOP Design, indexed by FreeFind
Laatste update: 20-03-2019