FR
NL
Home >
NL >
Luchtvaart - Bulgarije: historie en vliegtuigen (1)
Grote voorraad - eenvoudig bestellen - stevige verpakking - snelle levering (met track en trace)
Luchtvaart - Bulgarije: boeken - historie en vliegtuigen (1)
Een boek over de luchtvaart in Bulgarije? Ontdek hier onze boeken over Bulgaarse vliegtuigen, vliegtuigfabrieken en luchtvaartmaatschappijen.
The Bulgarian Air Force in the Second World War
door Alexander Mladenov, Evgeni Andonov
Omschrijving - Like many European air arms, the history of the Bulgarian Air Force between 1939 and 1945 was eventful and rather dramatic. A small country, located in the heart of the Balkan Peninsula, the Kingdom of Bulgaria entered into the fourth decade of the century as a still-neutral, but in fact strongly pro-German state. So it was not a surprise when it eventually joined the Axis on 1 March 1941, declaring war on both Britain and the US six months later.
In the course of the war the moderate and poorly-equipped air arm of late 1930s steadily matured during the wartime years into a small but capable force, able to mount fierce resistance to the Allied bomber raids against the country's capital Sofia in late 1943 and early 1944.
Only a few hours following the 9 September 1944 pro-Allied coup in Sofia, the Bulgarian air arm was immediately rushed into operation against the armed forces of the yesterday's partner - Nazi Germany. After the end of the war, Bulgaria fell in total dependency on the Soviet Union as a direct result from the 1944 Yalta agreement of 'spheres of influence' division of Europe.
The Bulgarian air force was radically reformed in the Soviet style and rapidly re-equipped with huge numbers of front-line aircraft, supplied by the new 'brother in arms'.
This study features a large number of rare and previously unseen photographs accompanied by specially-commissioned colour artwork showing camouflage and markings.
| | |
| --- | --- |
| Uitvoering: | 144 blz, paperback |
| Illustraties: | 18 z/w- en 220 kleurenfoto's |
| Uitgever: | Helion & Company (GB, 2018) |
| EAN: | 9781912390649 |
The Bulgarian Air Force in the Second World War
Taal: Engels
Bestellen op Amazon.nl
The Bulgarian Air Force in World War II : Germany's Forgotten Ally
door Eduardo Martinez
Omschrijving - The German Air Force (Luftwaffe) has been examined in a lot of works; much less well-known are the air forces of Germany´s allied countries like Hungary, Romania or Finland.
Because of its lesser degree of participation the history of the Royal Bulgarian Air Force remains hardly known. In this work we have tried to create a text that would enable all readers to understand and learn the most important facts in the history of all branches of military aviation in Bulgaria since the 30s to the end of World War II.
For this, it has been necessary to look for information in different sources, from the main ones to the lesser common ones, to try to complete the research and offer it in the most definite way but don´t trying to be exhaustive but as educational as possible.
Finally we use this work to pay tribute to all the members of the Bulgarian Air Force who fought in World War, a war whose consequences marked the future of the next 45 years in the country's history.
| | |
| --- | --- |
| Uitvoering: | 200 blz, 24 x 17 x 1.7 cm, paperback |
| Illustraties: | 100 z/w foto's, 30 profieltekeningen in kleur |
| Uitgever: | Kagero Oficyna Wydawnicza (PL, 2017) |
| EAN: | 9788365437556 |
The Bulgarian Air Force in World War II : Germany's Forgotten Ally
Taal: Engels
Bestellen op Amazon.nl
< Vorige Naar boven Volgende >
Andere boeken in deze categorie: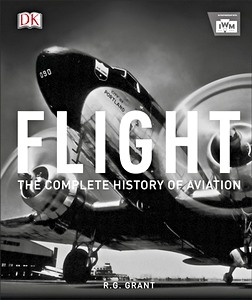 Flight - The Complete History of Aviation
Ballonfahren
Airship - Design, Development and Disaster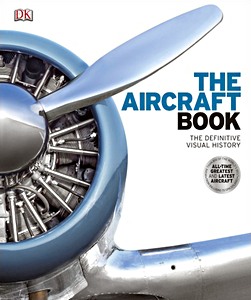 The Aircraft Book - The Definitive Visual History
DMAX Superflugzeuge weltweit
Flugzeuge der Welt 2020 - Jubiläumsausgabe 60 Jahre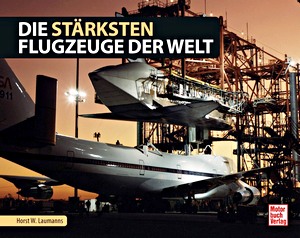 Die stärksten Flugzeuge der Welt
Die schnellsten Flugzeuge der Welt - seit 1945
Kennis en ervaring
Sinds 2000 importeert de TMB Bookshop technische boeken van Haynes, Chilton, Clymer, Brooklands, ETAI, Bucheli, Motorbooks, Motorbuch Verlag en andere bekende uitgevers.
Grote keuze uit meer dan 10.000 titels
Alleen nieuwe boeken, geen tweedehands
Grote eigen voorraad
Korte levertijd
Stevige verpakking
Bestellen is eenvoudig. U hoeft geen account aan te maken!
Veilig betalen per overschrijving via uw eigen bank. Een creditcard is niet nodig!
Zodra uw bestelling is verstuurd, ontvangt U per e-mail nog het pakket-nummer. Hiermee kunt U het pakje via het internet volgen.
Uw privacy is gewaarborgd
Wij versturen met:
TMB Nieuwsbrief
Wilt U op de hoogte blijven van de verschijning van nieuwe boeken? Meldt U dan aan voor de gratis TMB Nieuwsbrief.
Powered by NOP Design, indexed by FreeFind
Laatste update: 30-10-2020