The Lea-Francis Story
de Barrie Price (Auteur)
Founded in 1895 under the aegis of R.H. Lea, the company originally built cycles and motorcycles but, by the 1920s, was established as a manufacturer of high quality sporting cars.
From the 1930s to the 1960s, Lea-Francis specialized in medium-sized cars built with care and the best quality components.
Successful in motorsports, "Leaf" was an innovative company, but a lack of regard for good business principles led to fluctuating fortunes throughout the company's long life. This text tells the story of the firm.
| | |
| --- | --- |
| Présentation : | 176 pages, 25 x 20.5 cm, broché |
| Illustration : | abondamment illustré |
| Editeur : | Veloce Publishing Ltd (GB, 2016) |
| Série : | Veloce Classic Reprint |
| EAN: | 9781845849573 |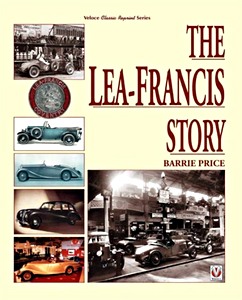 The Lea-Francis Story
Langue : anglais
Acheter sur Amazon FR
Acheter sur Amazon BE
Acheter sur Amazon CA