The Jet Provost
de Martyn Chorlton (Auteur)
Initially designed and built by Hunting Percival, the Jet Provost was a jet-powered development of the piston Provost trainer, which only entered service five years before its more powerful younger sibling.
The Jet Provost became the RAF's first ab initio jet trainer when it entered service in 1955 and would staunchly remain in this crucial role until 1993 when it was replaced by the turboprop-powered Tucano.
During its long service career with the RAF, the Jet Provost progressed through seven marks, although it was only from the T.3 onwards that numbers began to climb.
In 1960, Hunting Percival, which was renamed Hunting three years earlier, was taken over by BAC. It was under this new management that the Jet Provost was offered to a world audience with some success in Ceylon (now Sri Lanka), Iraq, Venezuela and Sudan.
It was at this point that a dedicated ground-attack version was created in the shape of the Strikemaster, of which 146 were built, serving with a number of air forces across the globe.
| | |
| --- | --- |
| Présentation : | 96 pages, 23.5 x 17.5 x 0.8 cm, broché |
| Illustration : | 140 photos en N&B et couleurs |
| Editeur : | Amberley Publishing (GB, 2019) |
| EAN: | 9781445681177 |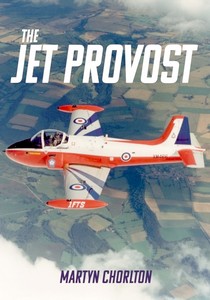 The Jet Provost
Langue : anglais
Acheter sur Amazon FR
Acheter sur Amazon BE
Acheter sur Amazon CA