Aviones Brewster: libros - historia, modelos y técnica
¿Un libro sobre aviones Brewster? Descubra aquí nuestros libros dedicados a la historia, las versiones y la técnica de los aviones Brewster.
Brewster F2A Buffalo Aces of World War 2 (Osprey)
de Kari Stenman (Autor)
Although designed and built for the US Navy, the F2A fought in only one major US engagement, the battle of Midway, in which F2A pilots managed to shoot down a number of Japanese fighters. Soon replaced by the navy, the F2A was exported to Britain, where it was nicknamed the 'Buffalo' thanks to its stubby appearance. The British sent most of these fighters to the Far East where they were used in the defence of Singapore and Malaya.
It was in the Winter War, however, that the F2A truly found a home. Calling the plane simply the Brewster, the Finnish flew it against the invading Russians. Overall 37 Finns achieved ace status flying the Brewster, and it was the Finnish fighter of choice until succeeded by the Bf 109 in 1943.
Contents:
- The Peanut Special: Brief technical description of the development of the F-2A and its selection
fielding by US Navy. Initial carrier-borne service with US Navy and use pre war by a number of future leading US aces. Selection by some European nations & subsequent adoption by Britain. Sale of Brewster 239s to Finland and delivery.
- An Unloved Fighter: Service with the first Eagle squadron in England. Deployment and operational use with the Royal Navy in Egypt and Crete. Fielding by the RAF for the air defence in the Far East and Burma.
- Finnish Triumph: Service with the Finnish Air Force against the Soviets.
- The Rising Sun: RAF service in Malaya against the Japanese. Neth EIAF service use against Japanese. RAF service in Burma against the Japanese & use in India after retreat. Wartime USMC service - only action during Battle of Midway (last action by Buffalo
F2A against Japanese).
- Epilogue: Brewster 239's final victory and valediction to include use in US as fighter trainer flown by many future aces, or by aces as instructors.
- Appendices.
| | |
| --- | --- |
| Presentación: | 96 páginas, 24.5 x 18.5 x 0.8 cm, tapa blanda |
| Ilustración: | abundantemente ilustrado con fotos y dibujos (en b/n y color) |
| Editor: | Osprey Publishing (GB, 2010) |
| Serie: | Aircraft of the Aces (91) |
| EAN: | 9781846034817 |
Brewster F2A Buffalo Aces of World War 2 (Osprey)
Idioma: Inglés
Comprar en Amazon.com
Comprar en Amazon ES
Otros libros en esta categoría: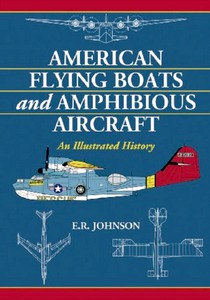 American Flying Boats and Amphibious Aircraft - An Illustrated History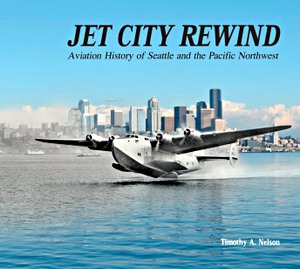 Jet City Rewind : Aviation History of Seattle and the Pacific Northwest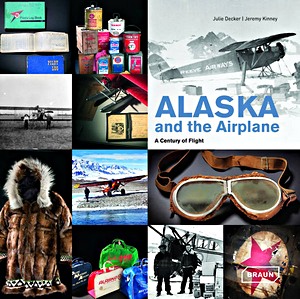 Alaska and the Airplane : A Century of Flight
Pericia y experiencia
Desde el año 2000 la librería TMB importa libros técnicos de Haynes, ETAI, Chilton, Clymer, Brooklands, Bucheli, Motorbuch Verlag y otras editoriales de renombre.
Gran selección de más de 12.000 títulos
Entrega rápida
Embalaje fuerte
¡Ordenar es fácil! ¡No necesita crear una cuenta!
Pago seguro mediante transferencia bancaria a través de su propio banco. ¡Para ordenar, no necesita una tarjeta de crédito!
El día del envío le enviaremos otro correo electrónico con el número de paquete, para que pueda rastrear su pedido en Internet.
Respetamos la privacidad.
Nuestros socios logísticos:
Powered by NOP Design, indexed by FreeFind
Última actualización:22-05-2023